The Leafy Tea Company - carefully crafted tea designed to delight the senses...
We are an artisan tea house in the South-West. Crafting quality, tasty and ethical teas & infusions.
Started in 2016 by April when she was 16 due to not being able to find the strength of flavour she wanted in commercially available blends.
We have an ingrained mission to get teas off the bottom of the menu, a product which is drunk 60 million times a day in the UK shouldn't be relegated to being an afterthought.
We're here to change that, with teas that actually taste as good as they smell.
How many times have you opened a box of tea, thought it smelt amazing then are greeted with a weak and flavourless box of paper. No more dusty ingredients here, have a browse & enjoy!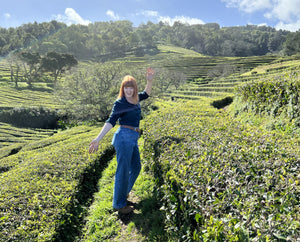 BEST SELLERS
Earl Grey
Need something to cool you down this summer? Try adding ice to this award winning tea for the perfect light and refreshing summer drink!
SHOP HERE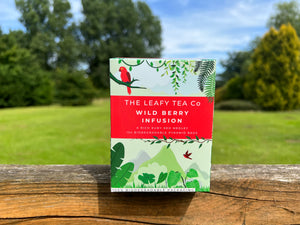 Wild Berry Infusion
A ruby red punchy blend of everything summer! A cupboard staple, drink hot or over ice this summer, add berries and lemonade for the perfect cooler.
SHOP HERE
Zomba Steamed Green Tea
Plucked from the Fair Trade tea estate Satemwa, this is a delicate tea and designed to change your mind about green teas!
SHOP HERE
Incredible product, amazingly good value and super speedy delivery from a local independent company - can't ask for more :)

Sarah
I came across Leafy Tea at the Christmas Market. I'll never go back to my old brand. Lovely flavours!

CM
Splendid teas (love the unusual coconut tea!) recyclable/ biodegradable packaging & quick delivery too!

Natalie
Sign up today for special offers and updates
At The Leafy Tea Company we run regular offers, seasonal gifts boxes, limited editions, new products, tasting events and industry insights. Sign up to be the first to receive them!